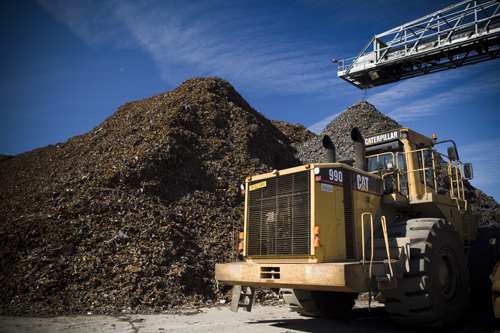 S. Norton was awarded the Queens Award for Export in 2004 and 2009.
COMPANY PROFILE
S. Norton & Co Ltd is at the forefront of British metal recycling. Having started in the early 1960's, the company has gone from strength to strength. This is highlighted by winning two Queen's awards for export in both 2004 & 2009. We operate out of our head office in Liverpool as well as having depots in Manchester, London and Southampton.
Our strategic partnership and on-going investment with Axion Recycling Ltd is enabling us to recycle up to 95% of all materials we process via shredding, and our commitment to the environment is embodied with our target of sending zero waste to landfill, an objective we constantly strive towards.
We pride ourselves on our reputation and deal with all different types of trade. Our core business is the recycling of both ferrous and non-ferrous scrap metal from sources such as;
End of life vehicles
Car manufacturers
Demolition companies
Metal merchants
Civic amenity sites
Trade and general public
The scrap metal is then recycled to internationally recognised standards ready for export. Each year we collect, process and export around 1.5 million tonnes of metal to a wide range of consumers from small refineries to global organisations. We have many export capabilities, from loading 20 foot containers to 70,000 DWCC vessels – thereby meeting the needs of our worldwide customer base.
The high standards that we set in metal recycling echoes throughout the company. We have achieved and upheld ISO 9001:2015, ISO14001:2015 and ISO 45001 for our quality, environmental and health and safety management systems  and continue to strive for improvement in all aspects of our company.
With our industry experience and financial strength coupled with a workforce that shares a passion to provide the best possible service, we are here to help with all your metal recycling needs.
For more information about our Liverpool site visit: s-norton-liverpool.com